Author Kwame Mbalia Portrays the Value of Family and Community with New Book "Tristan Strong Destroys the World."
Bestselling author Rick Riordan presents the second book in the New York Times best-selling Tristan Strong trilogy by Kwame Mbalia. in the Rick Riordan Presents imprint of books that explore the world's mythologies.
In addition to the Tristan Strong trilogy, the Rick Riordan Presents imprint of books explores the world's mythologies from Hindu myths, Korean mythology, to Cuban-tinged sci-fi adventure. In short, Riordan is using his considerable platform to explore the world's timeless stories, written by authors who represent or identify with the respective cultures.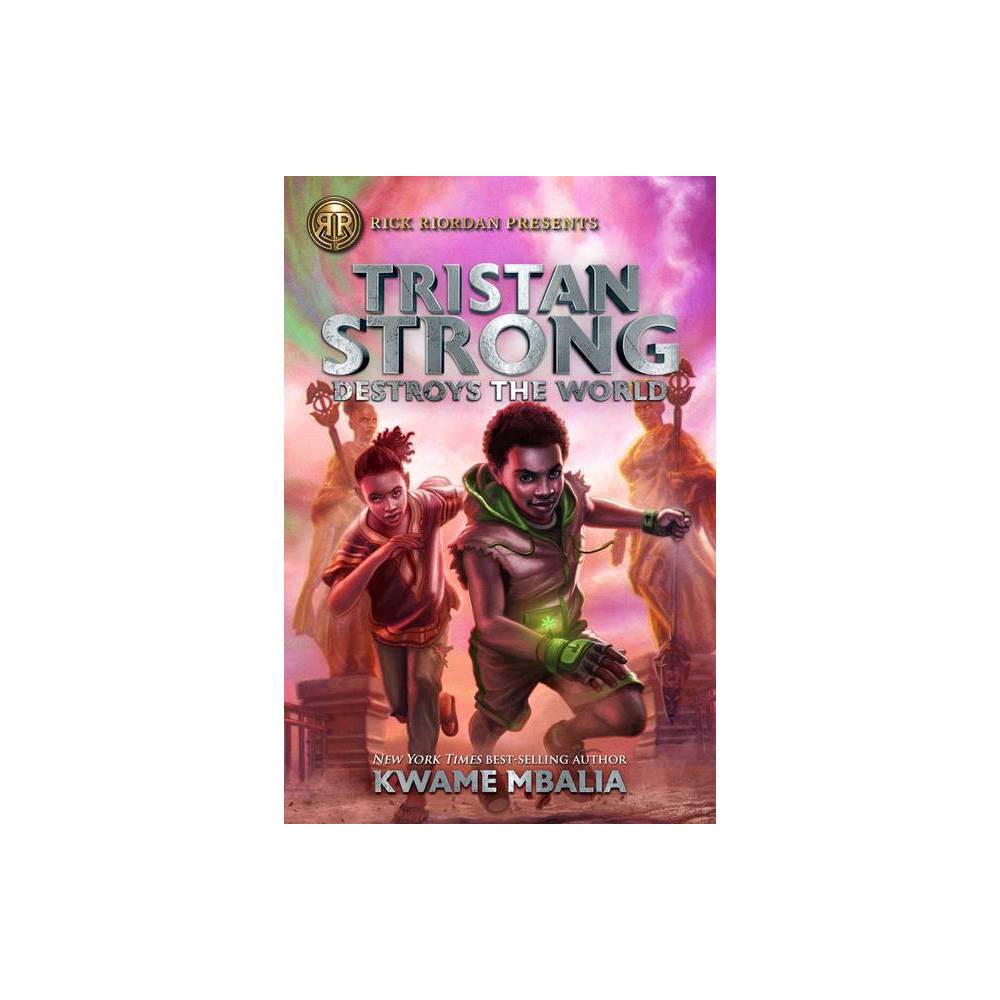 About TRISTAN STRONG DESTROYS THE WORLD:
Tristan Strong, just back from a victorious but exhausting adventure in Alke, the land of African American folk heroes and African gods, is suffering from PTSD. But there's no rest for the weary when his grandmother is abducted by a mysterious villain out for revenge.
Tristan must return to Alke–and reunite with his loud-mouthed sidekick, Gum Baby–in order to rescue Nana and stop the culprit from creating further devastation. Anansi, now a "web developer" in Tristan's phone, is close at hand to offer advice, and several new folk heroes will aid Tristan in his quest, but he will only succeed if he can figure out a way to sew broken souls back together.
I had the pleasure of speaking with Kwame Mbalia, New York Times best-selling author & Coretta Scott King Author Honor award Recipient, to discuss his new book for young readers, "Tristan Strong Destroys the World," what inspired his passion for African American folktales, and more.
This is the second installment in the series. Give us a brief synopsis of the main character
Tristan Strong is a young seventh grader, he's an African-American boy who his actions in the book one discovers that there's this world where African-American folk heroes and West African gods co-exist. He helps them to speak this monumental evil in book one and he's back in the book two.
In this book, he is dealing with the aftermath and PTSD. They are picking up the pieces and trying to cope with what has happened to their community when along comes this new villain that Tristan will have to face, and it becomes very personal for him.
What would you like for kids to connect with the most while reading the book?
Well, I try to write all my books so that they're centered around one or two things, and book two, it's no different. In book two, we're discussing different types of trauma: generational, community, and personal trauma. The book deals with the different ways of processing those types of trauma, and how we can do so in a healthy manner with both the people that surround us and the tools and strategies that we put in place.  I would love for young readers to come away with this understanding that there is a healthy way to process trauma and to cope with grief.
Your debut novel for the installment entitled, 'Tristan Strong Punches a Hole in the Sky' received the Coretta Scott King Author Award. How did it feel to receive that prestigious honor?
It was absolutely emotional. I cried because seeing that sticker – that Coretta Scott King Author sticker – I grew up seeing that. I grew up in a household where my parents tried to find so many books for us with central characters that look like me, and books of African American stories and tales. And a lot of those books had that Coretta Scott King sticker on it. So, to be able to join the ranks of authors, telling those stories, it's mind blowing. And I still count myself fortunate and pinch myself every day.
**NOTE: And the awards continue to come in for the first Tritan Strong book! Kwame won the Ignyte Award for best Middle Grade novel at this year's FIYAH Con earlier this week. Additionally, the second book,"Tristan Strong Destroys the World" has debuted at #5 on the NYT Bestseller's list.
Congratulations to beloved local author @KSekouM on winning the Ignyte Award for best Middle Grade novel at this year's FIYAH Con! We're so glad the world loves Tristan Strong as much as we do and love that you are a part of our community. #IgnyteAwards #FIYAHCON2020 pic.twitter.com/U8rS4cmSA8

— Page158books (@page158books) October 17, 2020
.
.
You are currently working on the final book of the Tristan Strong trilogy. What can young readers and followers of the series expect from the closing title?
I'm really excited about book three. I think readers will enjoy it because in book one, we are tackling this with manifestation of the Mid-Atlantic slave trade. And in book two, we are dealing with community trauma. In book three, we're dealing with another event in African-American history that I love to read about and study. And that is this idea of the great migration – this Exodus from the South of African-Americans heading West and heading North in search of more opportunities.
In the third book, Tristan gets to learn and experience and meet a lot of characters in his own unique fashion, while still enjoying the friendship that he's formed throughout the previous two books. He also encounters villains old and new who want to prevent him on his journey.
With all that is currently happening in the world, what advice would you like to give to young people right now?
It's something I tell young people all the time. Don't 'self-reject.' Don't prevent yourself from pursuing your dream just because you think you might not be good enough. Always be your own cheerleader, your biggest promoter, and your biggest supporter. Let someone else say 'no' – you say 'yes' to yourself.
Tristan Strong Destroys the World is available now everywhere book are sold. Follow Kwame on Twitter: @KSekouM.
Tristan Strong Destroys the World